These Bacon & Egg Waffle Mini Sandwiches make a fun, healthy way for your kids to start their day!
Hey y'all! Jaime from Mom's Test Kitchen here to get your year started off with some new breakfast ideas!
Have y'all ever tried to bake an egg before?  When I was making these Bacon & Egg Waffle Mini Sandwiches, I was looking for an easy alternative to scrambling the eggs; one that might make the eggs stay better in a sandwich instead of falling out the sides like scrambled eggs tend to do. So I found a recipe for baking the eggs in a muffin tin! I thought that was just the neatest idea so I gave it a shot!
The eggs turned out great but did you know they rise up like a cupcake if you bake them in a muffin tin??? I ended up with egg cupcakes!
Look how thick those suckers are!!
Even so, it made for a great breakfast that was really easy to put together! Plus they are completely customizable! I add some crumbled bacon to my eggs before baking them, but you could always add anything your taste buds desire! Add some veggies or cheese or different meats! It's like an omelet you bake! 😉
Ingredients:
eggs – about 1 large egg for every two mini sandwiches, lightly scrambled
bacon, cooked crisp & crumbled – you can add as much or as little as you'd like to the eggs
mini waffles, toasted – I used these
Instructions:
Preheat your oven to 350 degrees.  Grease a mini muffin tin with butter – non stick spray just doesn't work as well for this.  Fill the mini muffin cups about 1/2 – 3/4 of the way full with the scrambled eggs.  Add some crumbled bacon to each egg – this is where you would add any additional or alternate ingredients to the eggs to make them your own.  Pop the muffin tin in the oven & bake the eggs for about 20 minutes.  Make sure the very centers of the eggs are cooked; if not, let them bake another minute or two until completely done. Let them cool for a minute and then they should be pretty easy to pop out of the muffin tin – I used a spoon to get them out.
Now just make the sandwich – add one baked egg in between two waffles.  Serve warm.
Thanks so much for hanging out with me today! I hope you'll stop by Mom's Test Kitchen some time!!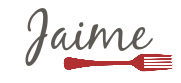 SUBSCRIBE VIA EMAIL & HAVE DINNER DELIVERED STRAIGHT TO YOUR INBOX